Tyskland

2 – 1
2018-06-23 20:00
FIFA World Cup
Sweden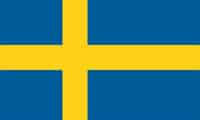 Odds for Tyskland – Sweden
The odds where updated at 2018-06-23 19:47:15. We reserve ourselves for any possible abnormalities.
Game facts and information
Aheadf of the match between Tyskland and Sweden in FIFA World Cup, Tyskland were favourites to win according to the odds.
Tyskland won the last match against Sweden
The match ended in a victory for Tyskland, who won with 2 goals against 1.