Huddersfield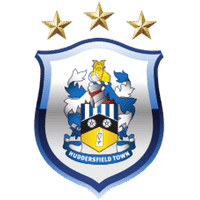 0 – 1
2018-09-15 16:00
Premier League
Crystal Palace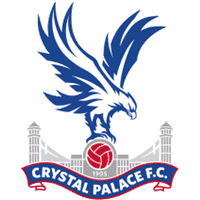 Odds for Huddersfield – Crystal Palace
The odds where updated at 2018-09-15 10:31:14. We reserve ourselves for any possible abnormalities.
Game facts and information
Ahead of the game between Huddersfield and Crystal Palace in Premier League, Crystal Palace were favourites to win according to the betting companie's odds.
Crystal Palace won the last match against Huddersfield
The match ended in a win for Crystal Palace with the final result od 1 - 0.
Table
5 most recent
MP
GF-GA
Pts
Liverpool
3
3
0
0
8-0
9
3
3
0
0
6-2
9
6
6
0
0
14-2
18
Manchester City
3
3
0
0
11-2
9
3
2
1
0
8-1
7
6
5
1
0
19-3
16
Chelsea
3
3
0
0
9-3
9
2
2
0
0
5-1
6
5
5
0
0
14-4
15
Watford
4
3
0
1
7-4
9
2
1
1
0
4-2
4
6
4
1
1
11-6
13
Tottenham
2
1
0
1
4-3
3
4
3
0
1
8-4
9
6
4
0
2
12-7
12
Manchester United
3
1
1
1
3-5
4
3
2
0
1
6-4
6
6
3
1
2
9-9
10
Bournemouth
3
2
1
0
8-4
7
3
1
0
2
2-7
3
6
3
1
2
10-11
10
Leicester
3
2
0
1
6-3
6
3
1
0
2
5-7
3
6
3
0
3
11-10
9
Arsenal
2
1
0
1
3-3
3
3
2
0
1
7-6
6
5
3
0
2
10-9
9
Wolverhampton
3
1
2
0
4-3
5
3
1
1
1
2-3
4
6
2
3
1
6-6
9
Crystal Palace
3
0
1
2
0-4
1
3
2
0
1
4-2
6
6
2
1
3
4-6
7
Everton
3
1
1
1
4-5
4
2
0
2
0
4-4
2
5
1
3
1
8-9
6
Brighton
3
1
1
1
6-6
4
3
0
1
2
2-5
1
6
1
2
3
8-11
5
Southampton
3
0
2
1
3-4
2
3
1
0
2
3-5
3
6
1
2
3
6-9
5
Fulham
3
1
1
1
5-5
4
3
0
1
2
3-8
1
6
1
2
3
8-13
5
Burnley
3
1
0
2
5-5
3
3
0
1
2
2-5
1
6
1
1
4
7-10
4
West Ham
2
0
0
2
1-3
0
3
1
0
2
4-8
3
5
1
0
4
5-11
3
Newcastle
3
0
0
3
3-6
0
3
0
2
1
1-2
2
6
0
2
4
4-8
2
Huddersfield
3
0
1
2
0-4
1
3
0
1
2
3-10
1
6
0
2
4
3-14
2
Cardiff City
3
0
1
2
2-8
1
3
0
1
2
1-6
1
6
0
2
4
3-14
2
Teams stats in Premier League
| Huddersfield | Home | Away | Total |
| --- | --- | --- | --- |
| Games played | 10 | 3 | 13 |
| Games won | 1 | 1 | 2 |
| Games drawn | 2 | 2 | 4 |
| Games lost | 0 | 0 | 0 |
| Goals for | 4 | 4 | 8 |
| Goals for per game | 0 | 1,00 | 0,50 |
| Goals against | 3 | 3 | 6 |
| Goals against per game | 0 | 3,33 | 2,33 |
| Goals against and for per game | 0,70 | 2,33 | 1,08 |
| Crystal Palace | Home | Away | Total |
| --- | --- | --- | --- |
| Games played | 2 | 3 | 5 |
| Games won | 1 | 0 | 1 |
| Games drawn | 2 | 1 | 3 |
| Games lost | 0 | 0 | 2 |
| Goals for | 4 | 4 | 8 |
| Goals for per game | 0 | 1,33 | 0,67 |
| Goals against | 4 | 4 | 8 |
| Goals against per game | 0 | 0,67 | 1,00 |
| Goals against and for per game | 4,00 | 2,67 | 3,20 |