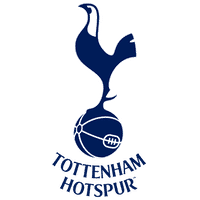 Tottenham play their home matches at Tottenham Hotspur Stadium in London that has a capacity of 62062 attendies.
Tottenham faced Watford in the last round, in a match that ended with a 1-1 tie.
Tottenham will face Liverpool in the next round at away, with kick-off at 16:30 the 27/10.
League titles: 2
Home Arena: Tottenham Hotspur Stadium
Capacity: 62062
City: London
Underlag: Gräs
Home page: http://www.tottenhamhotspur.com/