On Saturday it's finally time for this year's Champions League final. Liverpool are playing their first CL-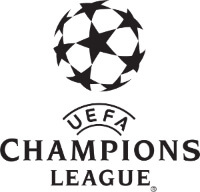 final in eleven years, and Real Madrid has the chance to bring home their third title in a row. NSC Olimpiyskiy Stadium in Kiev is where the action will go down – and we're looking forward to an exciting game! 
It is two teams with a strong offence that will face each other in this year's Champions League final. Madrid's Ronaldo has scored the most goals this CL-season, closely followed by Liverpool's Salah. It will truly be a battle between giants this Saturday, and the question is who will come out victorious.
The odds for the match clearly has Real Madrid as favorites to win. They come in with the odds of 23/20, against Liverpool's odds of 23/10.
The odds also suggests that plenty of goals will be scored in the match. Not too surprising maybe, since two of the three top scorers from the top 5 major leagues this season. Both Salah and Ronaldo has scored 44 goals this season, only beaten by Messi and his 45 scored goals. Looking at the odds, betting on less than 2,5 goals in the game gives the high odds of 37/20. Our recommendation would be to place a bet on more than 3,5 goals in the match – which gives you the fine odds of 23/20 times your wager!
The odds suggests that this will be an exciting match, between two teams with a strong offence. Will Real Madrid win their third title in a row, or will Liverpool win their first title since 2005? Watch the match tomorrow at 19:45 to find out!
Bet on the Champions League final at Unibet >
Odds collected from Unibet 25/5-18, 14:10