Australian Open is played in Melbourne, Australia, over the last fortnight of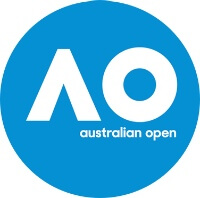 January every year. The tournament features singles for both men and women, women's and mixed doubles, junior's championship as well as wheelchair events and more.
Australian Open is one of the four yearly Grand Slam tournaments along with French Open, Wimbledon and the US Open. It is the first Grand Slam tournament to be played each year, and the 2019 tournament will be played on January 14th-27th.
Australian Open 2019
Defending champions of the singles events in the 2019 tournament will be Roger Federer and Caroline Wozniacki. Roger Federer defended his title from 2017, and won his 6th Australian Open title as well as his historic 20th Grand Slam title.
Australian Open odds
As usual, the top battle among the men is between title defending Roger Federer and Rafael Nadal. The odds for the 2019 Australian Open points to that Roger Federer will defend his title once again to the odds of 3/1. On the women's side, Serena Williams is the top candidate to win the 2019 Australian Open. The odds for Caroline Wozniacki to win and defend her title is 3/1.
| Winner men | Odds |
| --- | --- |
| Roger Federer | 3/1 |
| Rafael Nadal | 4/1 |
| Novak Djokovic | 6/1 |
| Andy Murray | 12/1 |
| Grigor Dimitrov | 15/1 |
(Odds from Unibet 13/7-18)
Bet on the men's tournament at Unibet >
| Winner women | Odds |
| --- | --- |
| Serena Williams | 3/1 |
| Simona Halep | 8/1 |
| Gabrine Muguruza | 11/1 |
| Caroline Wozniack | 11/1 |
| Petra Kvitova | 12/1 |
(Odds from Unibet 13/7-18)
Bet on the women's tournament at Unibet >
Australian Open schedule and dates
Here at Odds Expert, we provide you with everything you need to know about your favorite tournaments. This includes schedule, odds and results from the Australian Open.
The 2019 Australian Open is scheduled to take place from January 14th to 24th.
Live stream from Australian Open
Betting sites online, such as Unibet and Bet365, usually live stream events such as Australian Open. Live streams really adds extra excitement to events or matches that you have placed bets on, so if you have the opportunity – we strongly recommend that you follow the Australian Open online!
Different betting sites have different rules when it comes to what you need to do in order to take part of the live streams. On some sites you simply just have to have an account, on some you might need to have a positive bank balance, and sometimes you need to have placed a bet on an event in order to watch it.
Australian Open winners
The prize money that are awarded in the single's tournaments are shared equally. Australian Open is the tennis tournament with the highest prize money, with a total prize pool of AUD 55,000,000.
The champion of the women's tournament is presented with the Daphne Akhurst memorial cup, and the winner in the men's tournament with the Norman Brookes Challenge Cup. The name of the winners are also inscribed on the trophy cups.