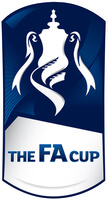 The FA Cup, officially The Football Association Challenge Cup, is an annual knockout competition for english teams. The tournament was founded back in 1871, which makes it the oldest national football cup in the world.
The cup is open for clubs all the way down to level 10 of the English football league system. Several hundreds of teams are eligible, and a record 763 clubs competed in the 2011/12 season.
Defending champions from the 2018/19 season is Manchester City, who defeated Watford with a huge 6-0 in the final. The win gave Man City their 6th FA Cup title.
FA Cup winner odds 2018/19
Although hundreds of teams participate in the FA Cup every season, the Premier League teams are usually on top of the odds list. The 2019/20 winner odds will be updated as soon as odds are available.
FA Cup schedule and dates 2019/20
The FA Cup is divided into two sections, one Qualifying Competition and one Competition Proper. The teams from level 5-10 enters in the Qualifying Competition. Teams from Level 4 and up enters in the proper competition round. 32 teams make it through from the Qualifying Competition, and will face the teams from League One and League Two in the First Round Proper.
This season's final will be played on May 23rd, after the end of the Premier League season. Higher up on this page, you'll find the complete schedule with matches, dates and times. That way, you can follow the cup and keep up with all the results.
Follow the FA Cup with Odd Expert
Here at Odds Expert, you'll find everything you need in order to follow the FA Cup 2019/20. We provide you with the upcoming schedule, results from previous matches, and statistics for the participating teams.
Feel free to use our odds comparison tool in order to find the best FA Cup odds online. If you want to place combination bets on several matches, you can enter the bets you want to place into our Bet Mate. The Bet Mate tool will automatically compare odds from several betting sites online, and show you the sites that offer best odds on your specific combination.
FA Cup live stream
As the cup enters its final stages, live stream is usually available from the most interesting matches. On our page for live streaming we will keep you updated on where you'll find live streaming from the FA Cup.