Peru

0 – 1
2018-06-16 18:00
FIFA World Cup
Danmark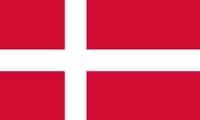 Odds for Peru – Danmark
The odds where updated at 2018-06-16 17:00:44. We reserve ourselves for any possible abnormalities.
Game facts and information
Aheadf of the match between Peru and Danmark in FIFA World Cup, Danmark were favourites to win according to the odds.
Danmark left as winners from the last match against Peru
It was Danmark that managed to leave the match against Peru with a victory - after a final result of 1-0.