Belgium

2 – 0
2018-07-14 16:00
FIFA World Cup
England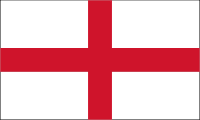 Odds for Belgium – England
The odds where updated at 2018-07-14 15:21:50. We reserve ourselves for any possible abnormalities.
Game facts and information
Aheadf of the match between Belgium and England in FIFA World Cup, Belgium were favourites to win according to the odds.
Belgium won the last match against England
The match ended in a win for Belgium with the final result od 2 - 0.
Tables
5 most recent
MP
GF-GA
Pts
Uruguay
2
2
0
0
4-0
6
1
1
0
0
1-0
3
3
3
0
0
5-0
9
Russia
2
2
0
0
8-1
6
1
0
0
1
0-3
0
3
2
0
1
8-4
6
Saudi Arabia
1
1
0
0
2-1
3
2
0
0
2
0-6
0
3
1
0
2
2-7
3
Egypt
1
0
0
1
0-1
0
2
0
0
2
2-5
0
3
0
0
3
2-6
0
5 most recent
MP
GF-GA
Pts
Spain
1
0
1
0
2-2
1
2
1
1
0
4-3
4
3
1
2
0
6-5
5
Portugal
2
1
1
0
4-3
4
1
0
1
0
1-1
1
3
1
2
0
5-4
5
Iran
2
0
1
1
1-2
1
1
1
0
0
1-0
3
3
1
1
1
2-2
4
Morocco
1
0
0
1
0-1
0
2
0
1
1
2-3
1
3
0
1
2
2-4
1
5 most recent
MP
GF-GA
Pts
France
2
2
0
0
3-1
6
1
0
1
0
0-0
1
3
2
1
0
3-1
7
Denmark
2
0
2
0
1-1
2
1
1
0
0
1-0
3
3
1
2
0
2-1
5
Peru
1
0
0
1
0-1
0
2
1
0
1
2-1
3
3
1
0
2
2-2
3
Australia
1
0
0
1
0-2
0
2
0
1
1
2-3
1
3
0
1
2
2-5
1
5 most recent
MP
GF-GA
Pts
Croatia
1
1
0
0
2-0
3
2
2
0
0
5-1
6
3
3
0
0
7-1
9
Argentina
2
0
1
1
1-4
1
1
1
0
0
2-1
3
3
1
1
1
3-5
4
Nigeria
2
1
0
1
3-2
3
1
0
0
1
0-2
0
3
1
0
2
3-4
3
Iceland
1
0
0
1
1-2
0
2
0
1
1
1-3
1
3
0
1
2
2-5
1
5 most recent
MP
GF-GA
Pts
Brasil
2
1
1
0
3-1
4
1
1
0
0
2-0
3
3
2
1
0
5-1
7
Switzerland
1
0
1
0
2-2
1
2
1
1
0
3-2
4
3
1
2
0
5-4
5
Serbia
2
0
0
2
1-4
0
1
1
0
0
1-0
3
3
1
0
2
2-4
3
Costa Rica
1
0
0
1
0-1
0
2
0
1
1
2-4
1
3
0
1
2
2-5
1
5 most recent
MP
GF-GA
Pts
Sweden
1
1
0
0
1-0
3
2
1
0
1
4-2
3
3
2
0
1
5-2
6
Mexico
1
0
0
1
0-3
0
2
2
0
0
3-1
6
3
2
0
1
3-4
6
South Korea
2
1
0
1
3-2
3
1
0
0
1
0-1
0
3
1
0
2
3-3
3
Germany
2
1
0
1
2-2
3
1
0
0
1
0-2
0
3
1
0
2
2-4
3
5 most recent
MP
GF-GA
Pts
Belgium
2
2
0
0
8-2
6
1
1
0
0
1-0
3
3
3
0
0
9-2
9
England
2
1
0
1
6-2
3
1
1
0
0
2-1
3
3
2
0
1
8-3
6
Tunisia
1
0
0
1
1-2
0
2
1
0
1
4-6
3
3
1
0
2
5-8
3
Panama
1
0
0
1
1-2
0
2
0
0
2
1-9
0
3
0
0
3
2-11
0
5 most recent
MP
GF-GA
Pts
Colombia
1
0
0
1
1-2
0
2
2
0
0
4-0
6
3
2
0
1
5-2
6
Senegal
1
0
0
1
0-1
0
2
1
1
0
4-3
4
3
1
1
1
4-4
4
Japan
2
0
1
1
2-3
1
1
1
0
0
2-1
3
3
1
1
1
4-4
4
Poland
2
0
0
2
1-5
0
1
1
0
0
1-0
3
3
1
0
2
2-5
3
Teams stats in FIFA World Cup
| Belgium | Home | Away | Total |
| --- | --- | --- | --- |
| Games played | 2 | 13 | 15 |
| Games won | 0 | 0 | 0 |
| Games drawn | 0 | 1 | 1 |
| Games lost | 13 | 4 | 2 |
| Goals for | 4 | 4 | 8 |
| Goals for per game | 3,25 | 1,00 | 2,29 |
| Goals against | 3 | 3 | 6 |
| Goals against per game | 1,00 | 0,67 | 0,86 |
| Goals against and for per game | 3,50 | 0,54 | 0,93 |
| England | Home | Away | Total |
| --- | --- | --- | --- |
| Games played | 9 | 10 | 19 |
| Games won | 0 | 0 | 0 |
| Games drawn | 1 | 2 | 3 |
| Games lost | 6 | 1 | 3 |
| Goals for | 2 | 2 | 4 |
| Goals for per game | 3,00 | 2,00 | 2,29 |
| Goals against | 10 | 10 | 20 |
| Goals against per game | 1,00 | 1,80 | 1,57 |
| Goals against and for per game | 1,33 | 1,20 | 1,26 |