Liverpool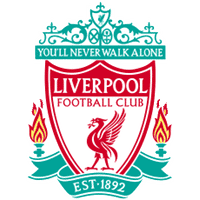 Odds for Tottenham – Liverpool
Game facts and information
Kick-off 11-01-2020 15:00
Tottenham will be visited by Liverpool in Premier League on the 11 January for a match starting at 15:00. are the favorites to win according to the odds from the betting sites. At the moment, you'll find the most adventageous odds at , 0/0. If you believe that will win the game, even though the betting companies favours , will give you the best odds of 0/0.
Bet with the best odds using BetMate
Improve your chances of winning as big as possible by using our tool BetMate, where you can combine odds from multiple betting companies. In order to place a bet into the BetMate, simply press the .
Compare odds for Tottenham – Liverpool
If you want to bet on Tottenham – Liverpool, you can compare the odds above in order to find the very best odds offered by the betting companies.